Frequently Asked Questions About Property Management 
Since 1998, Seattle Rental Group has rented more condos, apartments, and single family homes than any other company in our area, all while never having a single eviction. We've compiled some FAQs that our clients often ask when they're first starting with a Seattle property management company.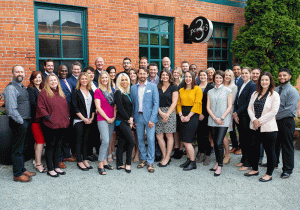 > Learn more about Seattle property management services <
1. What do I need to do to prepare my property?
You have the obligation of providing your tenant with a dwelling that is habitable to industry standards. Some of the more common items that will need to be addressed prior to a tenant occupying your property include removing all personal items from the property, deep cleaning all surfaces (hiring a professional service is recommended), repairing any damaged fixtures or leaky pipes, re-caulking or re-grouting tub/showers, replacing all light bulbs, repainting or doing touch-ups on walls, re-keying locks, installing and testing smoke and CO2 detectors, and checking that water heater temperatures are between 100°-120°F.
2. Do I need to register my rental with the city?
If your property is located within the city of Seattle, yes – whether you are using a property management company or handling everything yourself, every rental property within the city of Seattle needs to be registered with the city as per the 2014 Rental Registration & Inspection Ordinance (RRIO). To sign up for RRIO, go to seattle.gov/RRIO and click on Register My Property.
The cost is $175 for a property and includes the first rental unit, with an additional $2 for each extra unit. (For example, if you have one rental unit, you'll pay $175 + $0 in unit fees for a total of $175. If you have two rental units within one building, you'll pay $175 + $2 in unit fees for a total of $177. If you have two units at two different properties, you'll pay $175 for the first and $175 for the second for a total of $350.) The fee can be paid with a credit card online and is valid for five years from the date you register.
You'll be notified by the city when you are going to be inspected, and inspections happen at least once every 10 years. You may either hire a city inspector of a qualified private inspector to conduct the inspection, which typically costs around $160. They'll be looking at the exterior and interior of the property to make sure it meets all the minimum requirements and is maintained safely. You can view the full RRIO checklist on the city's website.
Once you've registered, you'll need to provide your tenant a copy of your registration certificate with their lease agreement. We recommend registering as soon as you can and furnishing your property management company with a copy of the certificate so they/we may attach it to the lease when it's drafted.
3. What is the security deposit for and how much can I charge?
You may use a security deposit to offset costs incurred by you as a result of the tenant not fulfilling their obligations under the lease agreement. Some examples of costs include (but are not limited to) damage to the property, unpaid rent, and late fees.
Outside the city of Seattle, there is no limit to the dollar amount you may charge as a security deposit. Within the city of Seattle, security deposits plus move-in fees cannot exceed the equivalent of one month's rent.
If you choose to allow pets, we recommend that you charge an additional pet deposit. If your property is within the city of Seattle, you may charge up to 25% of one month's rent as a pet deposit. Outside of Seattle, there is no maximum on pet deposits.
It's mandatory that your tenant's security deposit is held in a trust account separate of your personal checking or savings account, and that it's kept in an account that is located in the state of Washington. As the landlord, you are entitled to keep any interest earned from the security deposit.
In our state, if you receive and hold a security deposit from your tenant, you must also have a move-in condition checklist that details the condition of the unit at the time of move-in, and it must be signed by both landlord or property manager and the tenant. A fully signed copy must also be provided to the tenant, and, if the tenant requests it during the tenancy, one free copy must be provided to them.
If, at the end of the lease, you don't have a checklist that has been signed by both parties, you will not have the right to retain any money from the tenant's security deposit, regardless of any damage the tenant may have caused to your property.
4. Can I select a tenant based on my own criteria?
It is incredibly important that you abide by all fair housing laws, and do not discriminate against someone within a protected class. It's vital to make sure your property management company in Seattle or surrounding cities knows and abides by these laws. The protected classes we do not discriminate against include: 
Race, national origin, disability, use of a service animal, sex, sexual orientation, gender identity, parental status, age, religion, marital status, ancestry, color, creed, political ideology, military status or veteran, source of income (such as use of a Section 8 certificate, child support payments, unemployment benefits, disability, etc.).
5. What is the protocol if my tenant breaks their lease?
If during the term of your lease your tenant must vacate the property and break the lease, they must first notify you in writing. As per Landlord/Tenant Law (RCW 59.18.310), your tenant is responsible for paying rent until the time a new tenant takes possession as well as any costs associated with re-renting the property.
Seattle Rental Group mandates in our Lease Agreements that because you have hired a professional company to lease your property, your tenant will be responsible for covering your costs of finding a replacement tenant, including our service fee. It's important to talk to your property management company to see if they have clauses like this to protect you in the Lease Agreement. Keep in mind that you must refund the tenant's security deposit, minus any withheld funds, along with a settlement statement within 21 days of them vacating the property (not 21 days' of their lease expiration date).
——————
We know there are many more questions that can't all be answered here about property management in Seattle.
Reach out to us for a complimentary, no pressure discussion about your property and any questions you may have.